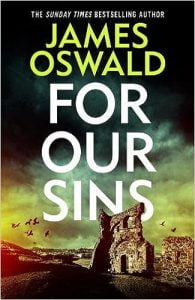 Book Thirteen in the Inspector McLean Series
The Wages of Sin is Death. . . 
The partial collapse of a disused Edinburgh church reveals a dead body in the rubble, his head badly smashed by falling masonry. Soon identified as an old ex-con – Kenny Morgan – his death is put down to a heart attack and deemed non-suspicious.
Tony McLean is approached by a notorious crime lord who suggests the police should be looking into Morgan's death more closely. Despite struggling with his recent retirement, he is reluctant to involve himself.
But when a second man is found dead in another disused church, his forehead branded with a cross, this time it is clearly murder.
There's a killer stalking the streets of Edinburgh. Is it time for McLean to get back to doing what he does best?