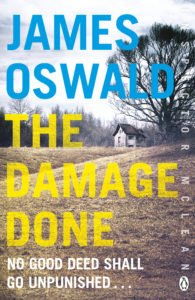 Book Six in the Inspector McLean Series
No good deed shall go unpunished. . . 
When an Edinburgh Police Vice Squad raid goes embarrassingly awry, Inspector Tony McLean is confronted by something he had thought long buried.
Haunted by the echoes of an old case, the memories won't fade as McLean struggles to piece together the elusive connections between a series of strange and gruesome deaths shocking the city.
The investigation draws him ever deeper into the upper echelons of Edinburgh society. Powerful people who do not take kindly to being asked the wrong questions.
McLean never was one to toe the line, and his stubborn refusal to do so brings into play shadowy forces that put not only his career but his life in grave danger.
In chasing the monsters of the present, McLean must also confront shadows of the past – but at what cost? Is it too late to undo the damage that has been done . . .?
---